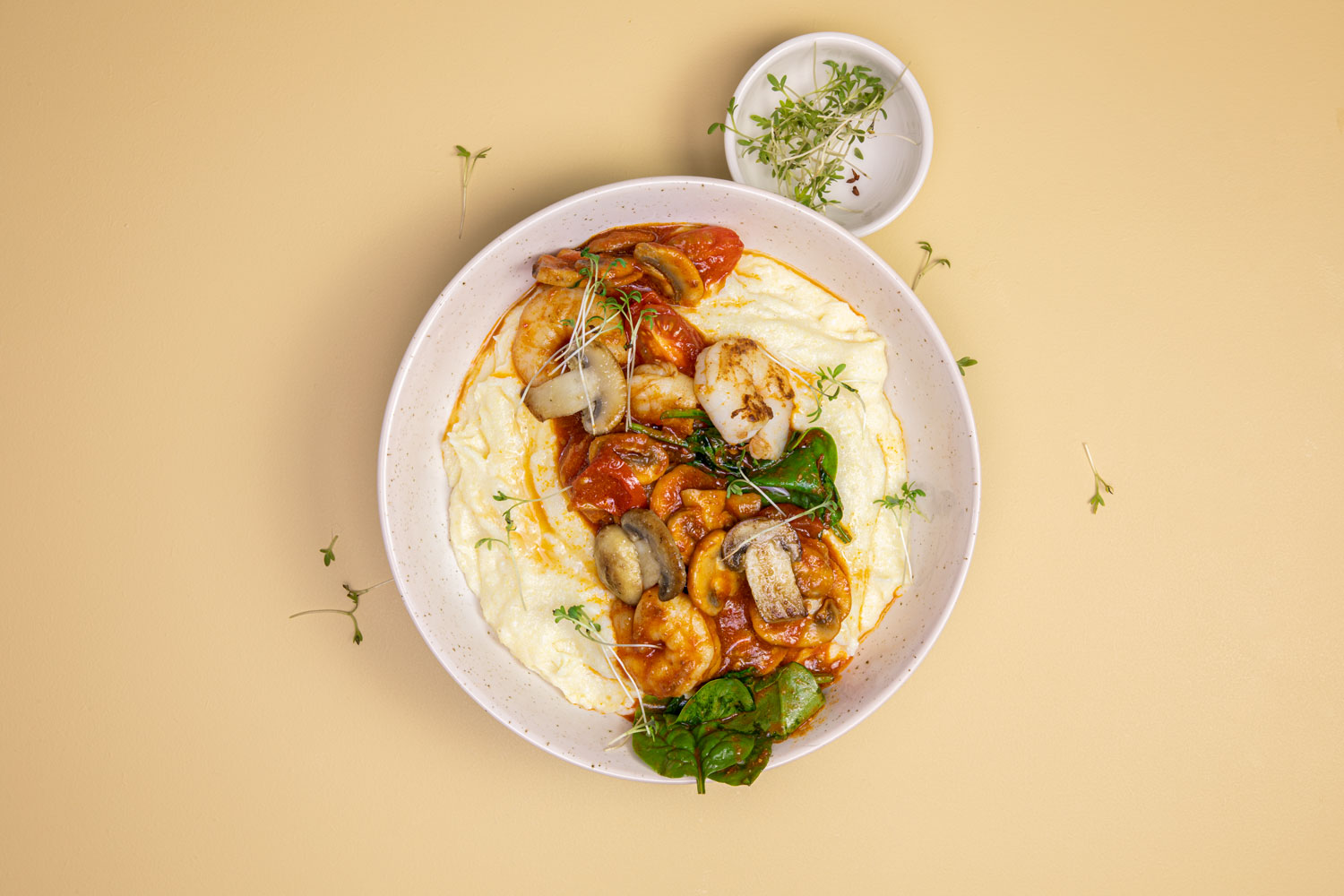 The base of this comforting recipe is polenta, a naturally gluten-free grain with a creamy texture. This dish is also packed with protein, from prawns and ricotta, making it both balanced and satisfying. 
The prawns contain iodine, which is an important mineral for our thyroid and brain. They also contribute an antioxidant, called astaxanthin, which protects our bodies from cell damage and decreases harmful inflammation (2). Alongside antioxidants, vitamins, and minerals from the cherry tomatoes, mushrooms, microgreens, and garlic, you'll be preventing disease with this delicious and quick dish!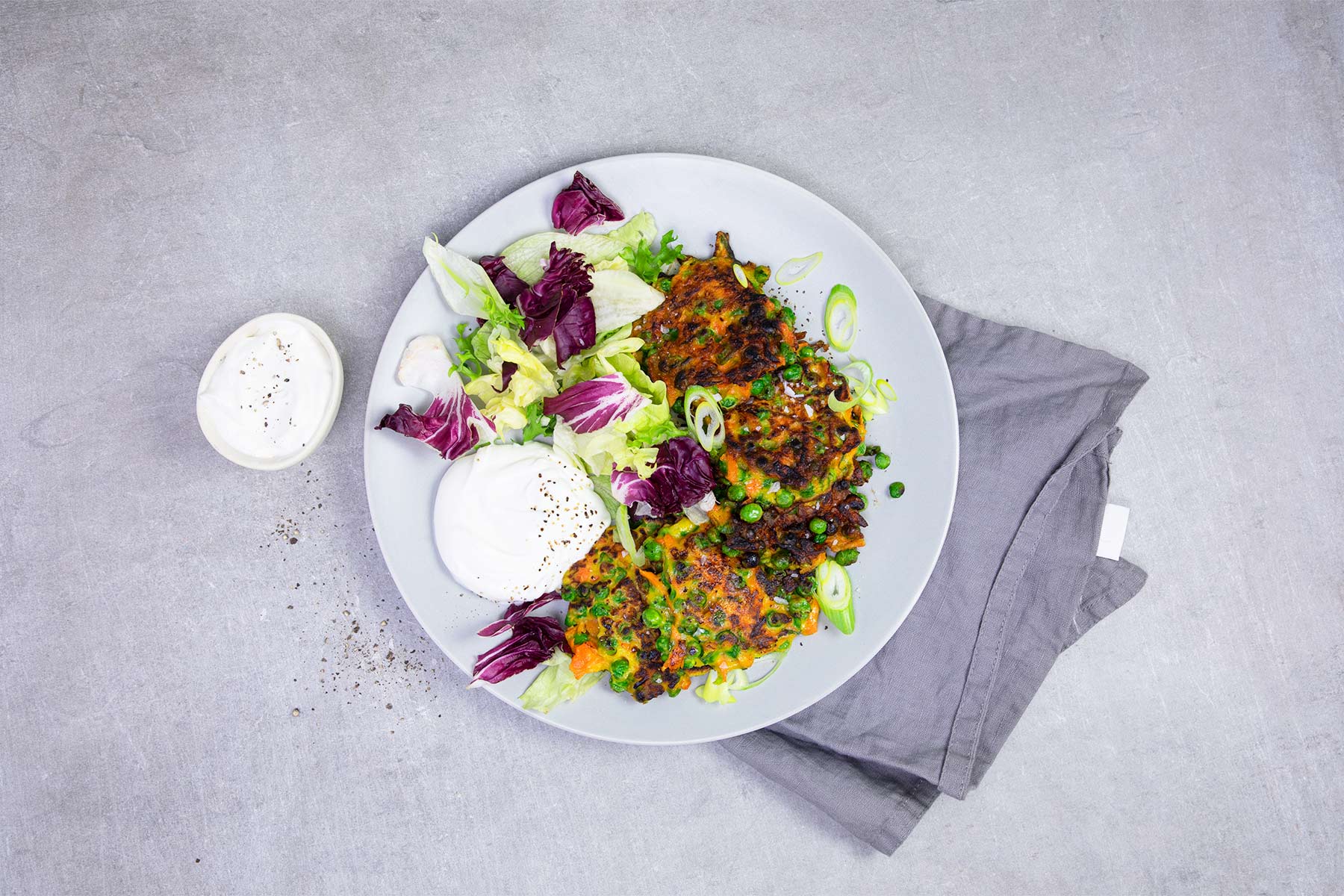 Mash up your meal plan with these mashed-pea patties. These yummy treats make eating vegetables fun! All it takes is mushing up peas, grating carrots, mixing ingredients and frying them up! This recipe calls for a side of yogurt and extra veggies with salad but feel free to eat the patties as you prefer. 
In terms of nutrition, they're rich in muscle building protein both from the peas, yogurt, and eggs. The vegetables all offer their unique blend of vitamins and minerals, such as Vitamin A which helps our eye health. Since vitamin A is fat soluble, you'll absorb more of it by adding the oil the recipe calls for (3). To up the health value even more, try using whole grain flour.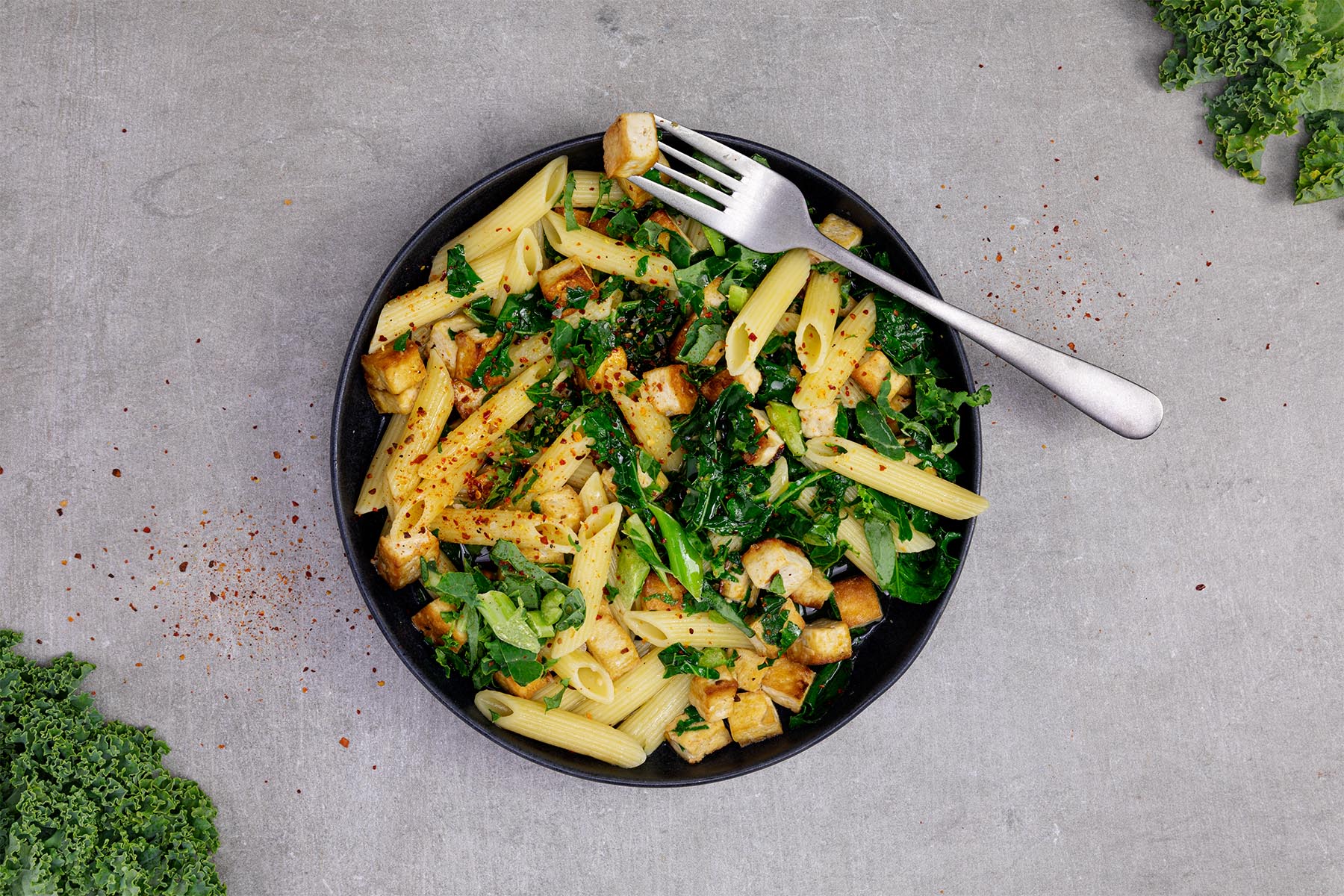 Healthy pasta? You read it right! This super easy classic is turned nutrient-rich by adding the powerfood, kale. Kale is part of the cruciferous family and contains components which help reduce the risk of some types of cancers (4). This recipe is perfect for all the vegans or plant lovers out there, as long as you get pasta without eggs. You'll get plenty of plant-based protein with the complete protein, tofu. 
This fish dish has a balance of macros with lean protein from salmon, whole carbs from barley, heart healthy olive oil, and micronutrients from the spinach! Salmon contains essential fat called omega 3 which benefits our brains and bodies. In fact, eating seafood one to four times per week has been associated with a decreased risk of heart disease (5). 
Spicy chicken gets tropical in this bountiful bowl. The many flavors tickle your taste buds, while the variety of colors indicate you'll be getting a wide range of nutrients! This bowl will beautify you with skin smoothing Vitamin E from the avocado and Vitamin C from the peppers. This recipe doesn't contain any grains, making it an excellent option if you're trying a lower carb plan such as keto.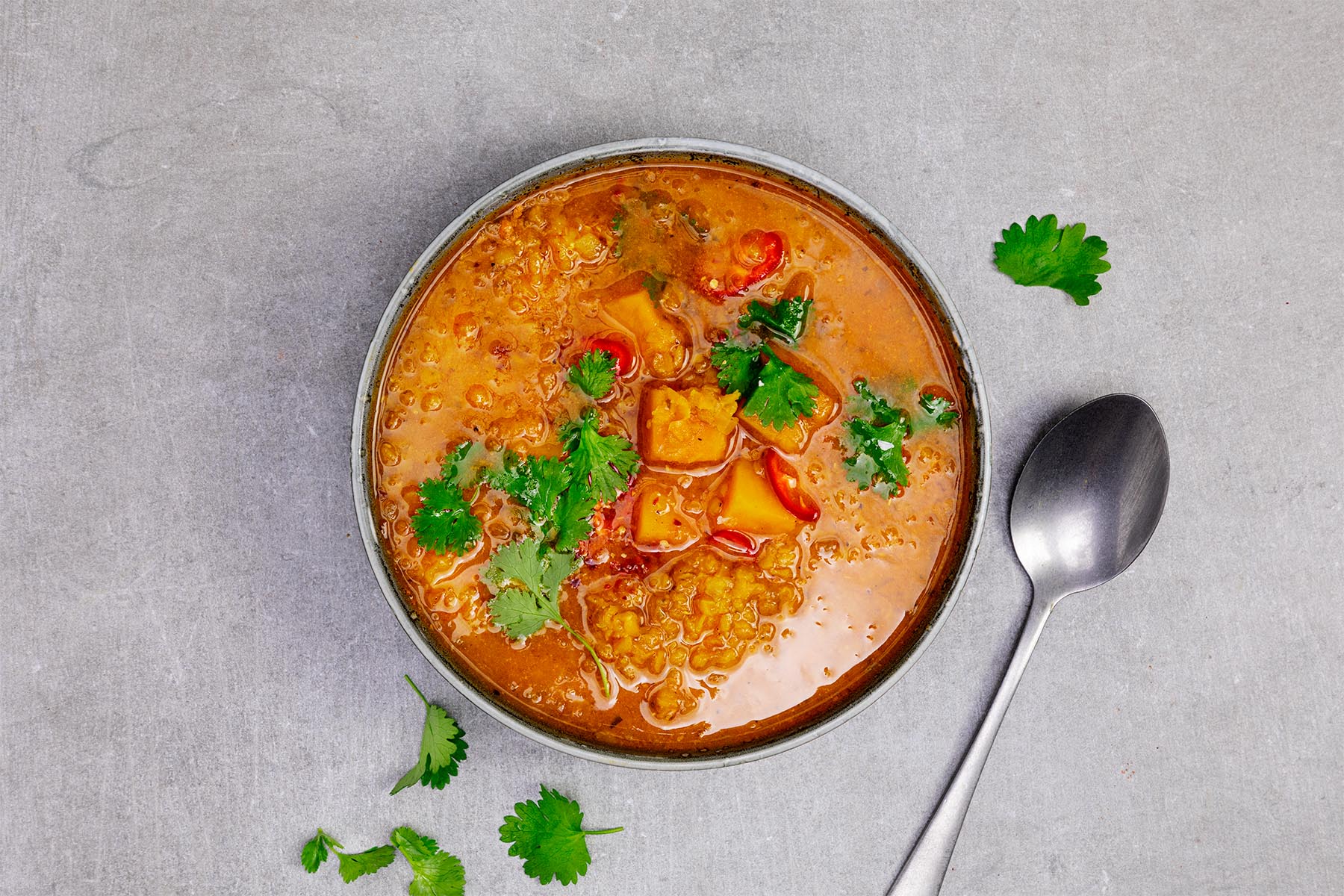 This hearty and healthy vegan meal doesn't have to stew overnight; it can be created in just 30 minutes! The lentils offer protein and healthy carbs for energy. The curry gives has plenty of fiber, and nutrients, easing the risk of heart disease, gut issues, and joint pain (6). 
To get rid of leftover vegetables and help the environment, make your own vegetable stock base. For more sustainable tips and tricks from our very own in house chef, check this out: Sustainable Cooking: Tips from Our in-House Chef. 
Meal prep tips
To make your life even easier, try these tips! 
After picking your favorite recipes, organize a weekly meal plan. If you're out of ideas, let Lifesum do it for you. Just download the app and pick which delicious recipes you want to try!
Once you got your plan for the week, set a time to go shopping; or if you're really swamped consider a delivery service. Stock up on the things you'll need to get cooking. 
You can always adjust the amount you make, depending on how many mouths you have to feed and whether or not you want to have leftovers for the next day or two. If you cook too much, you can always freeze the food or box it up for later. If the recipe calls for lettuce or other fresh vegetables or fruits, throw them in when you plan to eat the meal.
For more meal prep ideas enjoy: Meal Prep Done Right: 4 Tips and Tricks to Get You Started