Amaryllidaceae (Onion family)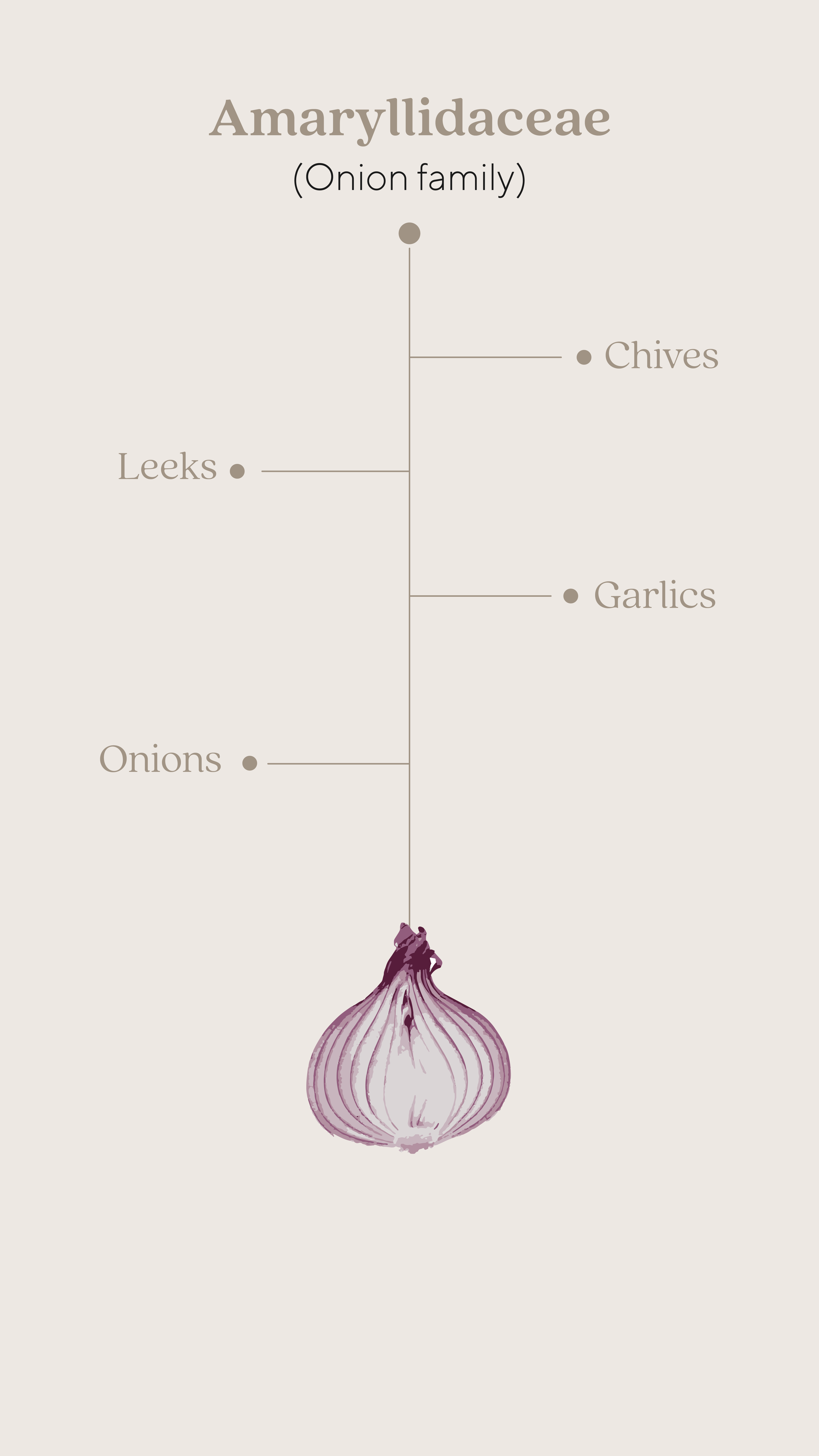 This plant family contains staples such as onions, garlic, leeks and chives. These are plants that have bulbs or stems that grow underground, with long leaves. These are all within the allium species and contain antioxidants and anti-inflammatory properties. These nutrients protect our cells and prevent some types of chronic disease (2). For maximum benefits, chop fresh garlic since it naturally reacts with oxygen.
Onions
Garlic
Leeks
Chives
Solanaceae (Nightshade family)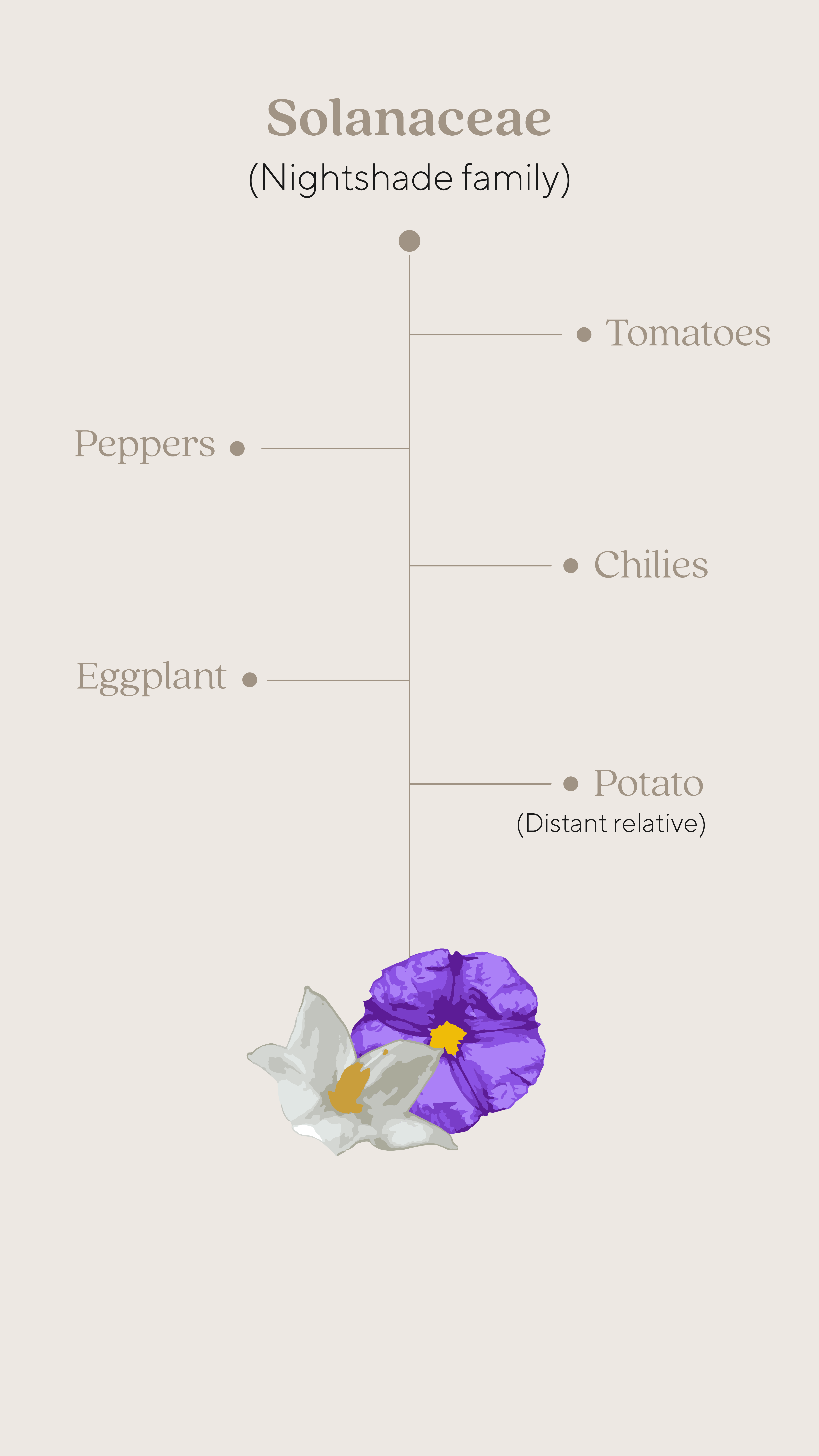 This family is otherwise known as the nightshade vegetables. These vegetables love warmer climates and include tomatoes, peppers, chilies and eggplant. The potato is also related to this bunch but acts more like a cousin since it can endure tougher weather conditions. 
These vegetables have lots of vitamins such as vitamin C and A which support healthy skin. Some early studies show that they may not be best for people with autoimmune conditions such as arthritis or inflammatory bowel disease (3), but more evidence is needed before drawing any solid conclusions. 
Tomatoes
Peppers
Chilies
Eggplant
Potato (distant relative)