Good news folks, turkey is still on the table.
Usually when we think of Thanksgiving, we think of Joey's thanksgiving pants. We think of overeating, passing out on the sofa, waking up, and doing it all over again.
Or is that just me?
It doesn't need to be that way. What if you could still eat incredible, finger-licking' good food, but skip the whole 'passing out' part?
That's what I'm hoping I can do for you guys today. There are tons of incredible healthy food bloggers out there who are going to have just as much fun as you (if not more) on Thanksgiving, let's see what they're eating.
—
The Turkey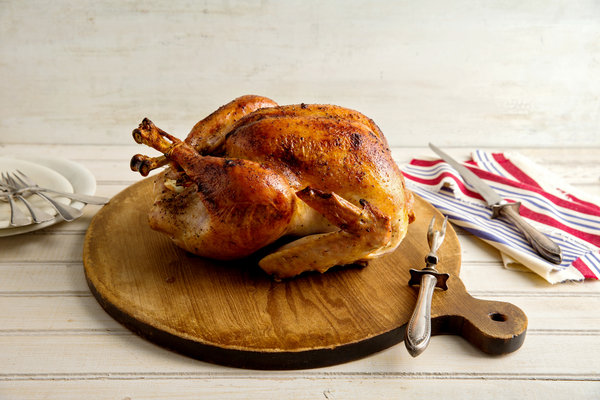 Want to know what you've been doing wrong with your turkey every year? Not brining it. Turkey dries out way quicker than chicken, so the key is to get it soaked in water for 12+ hours before it goes in the oven. The best thing is that brining it means you get to soak it with spices and vegetables to better infuse flavors – it tastes so much better!
—
The Green Bean Casserole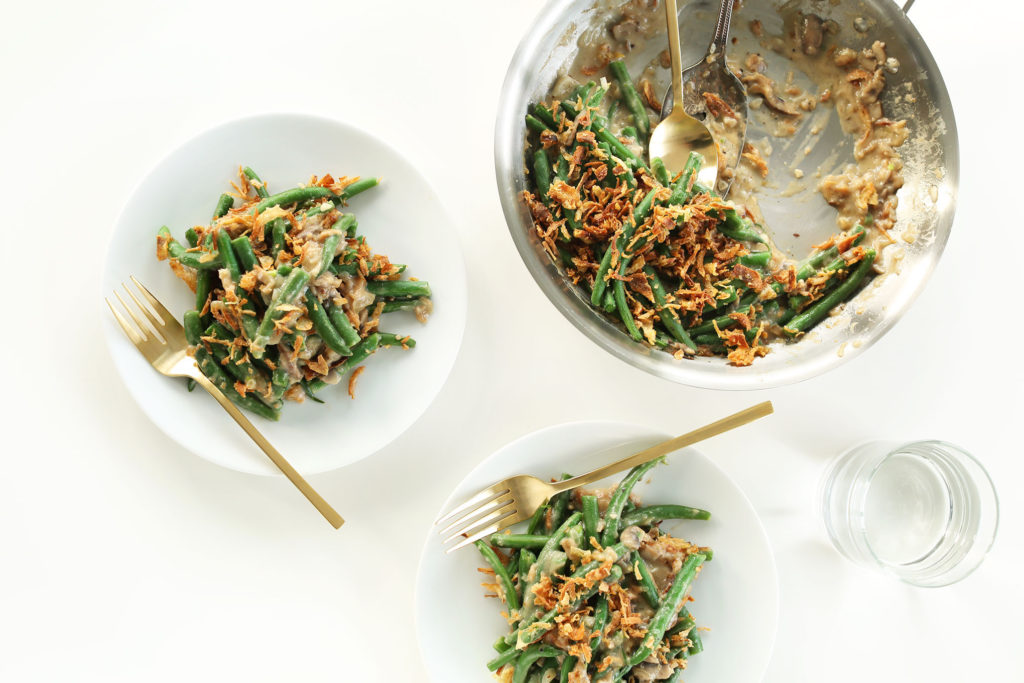 Oh thou crispy onions, thou makest my heart sing. Let's be real, that creamy, mushroomy goodness is incredible, but it's nothing without that topping. The cream is the killer here though, and that's why we love the recipe below. It's vegan, it uses almond milk, and it only takes 30 minutes! One less thing to stress about on turkey day.
—
The Potatoes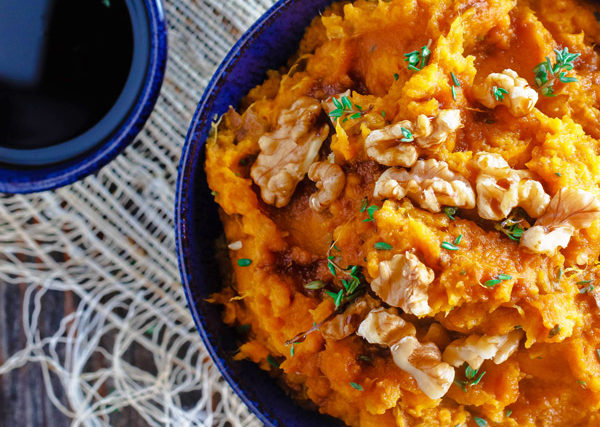 You can do ordinary fluffy yukon mash and roasted sweet potatoes, or you could combine both methods – so much better! Roasting enhances the flavor of sweet potatoes, is pretty hands off, and means you don't have to cut up the sweet potatoes to start with, so cooking them is easy. This recipe is from The Mediterranean Dish and it does not disappoint.
—
The Rolls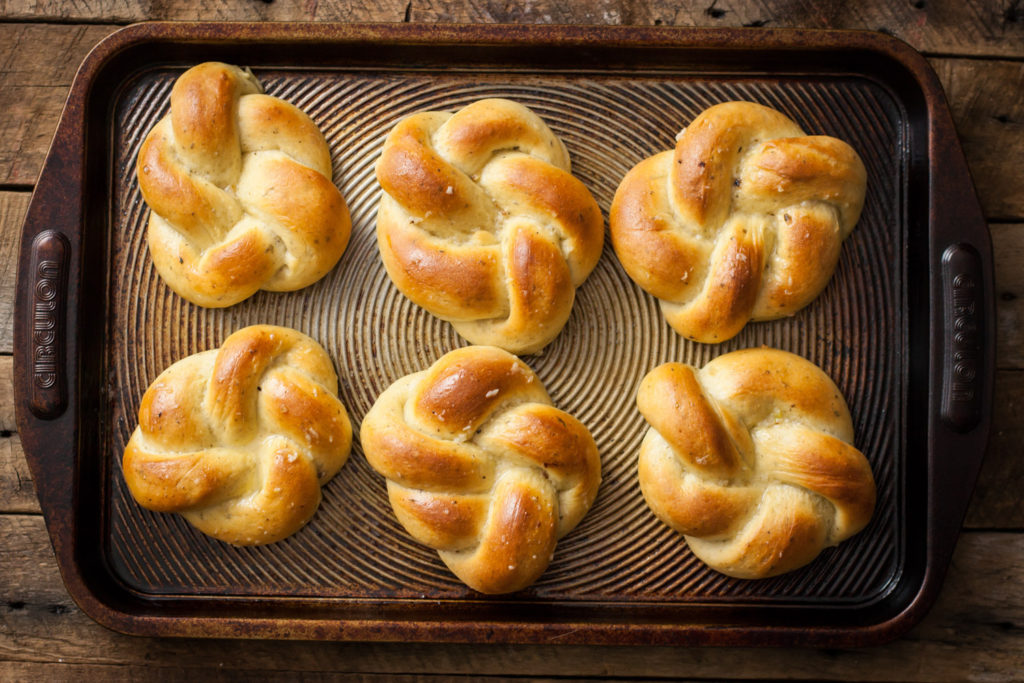 Come on, admit it, you love carbs. It's okay, we all do. And at thanksgiving, with all the pies and mash you could ever want, it's easy to overindulge. Do not sweat it, we've got you covered. These vegan butter rolls are better than sliced bread, and they're so pretty!
—
The Stuffing/Dressing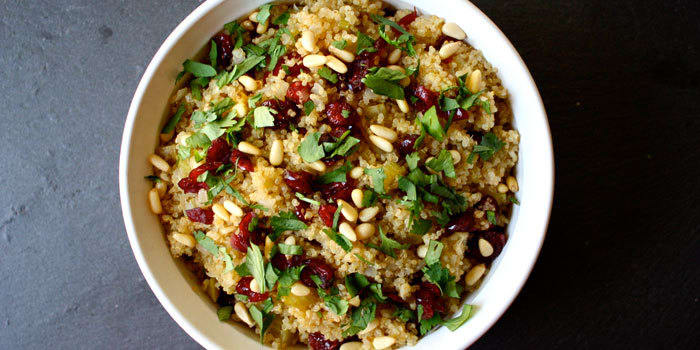 Before you judge us for suggesting a stuffing/dressing that skips sausage, take a look at the recipe. Granted, it's nothing like sausage dressing but, believe us when we say this stuffing is just as good, if not better.
—
The Sprouts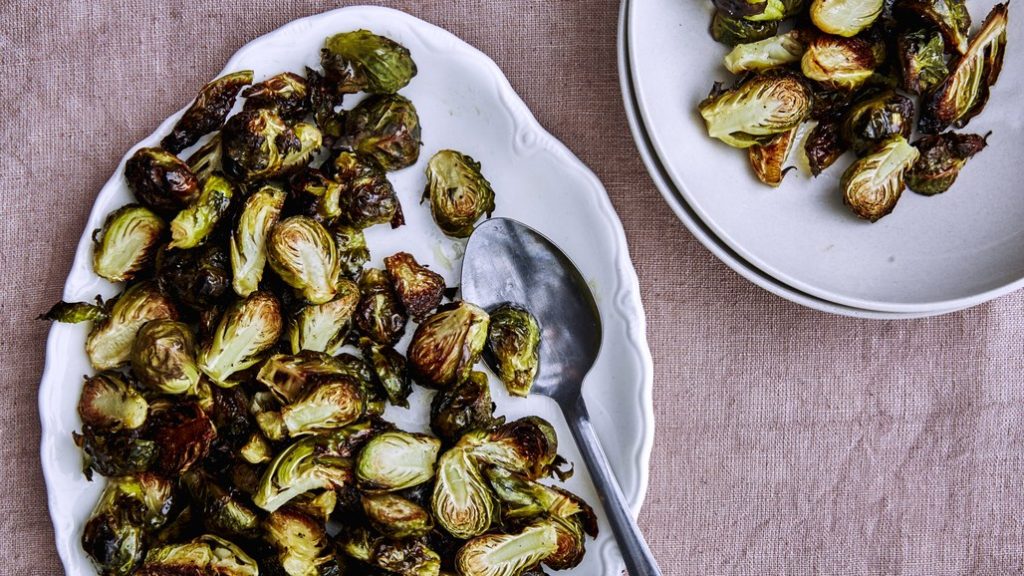 When I was growing up, sprouts left little to be desired. They're just so green. They taste…gross, right? Wrong. Roasting makes everything awesome. And it's so simple. You can't mess this up, there's no way. Halve, toss, roast, enjoy.
—