When leaves are falling: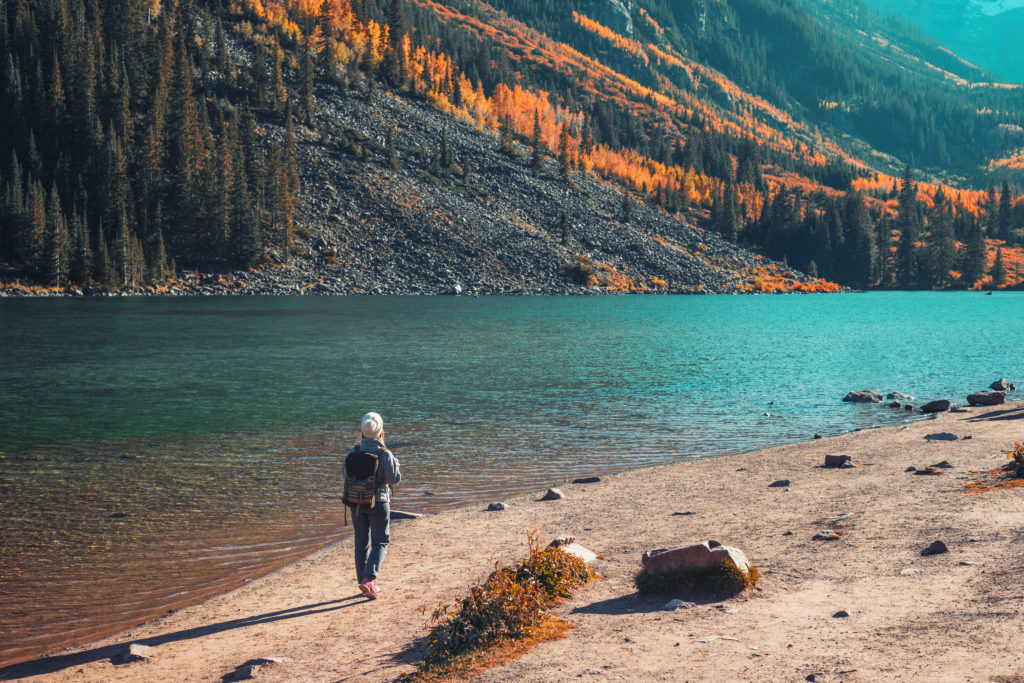 Fall and spring are perfect seasons for long walks and hikes. If walking to work is an option, do so. If not, make plans with friends to visit national parks and hike mountains. Join a cross-country club, or a soccer club. These help you make the most of what fall weather has to offer and are great ways to maintain friendships in healthy ways at a time when it's easy to only gather around food.
When it's snowing outside: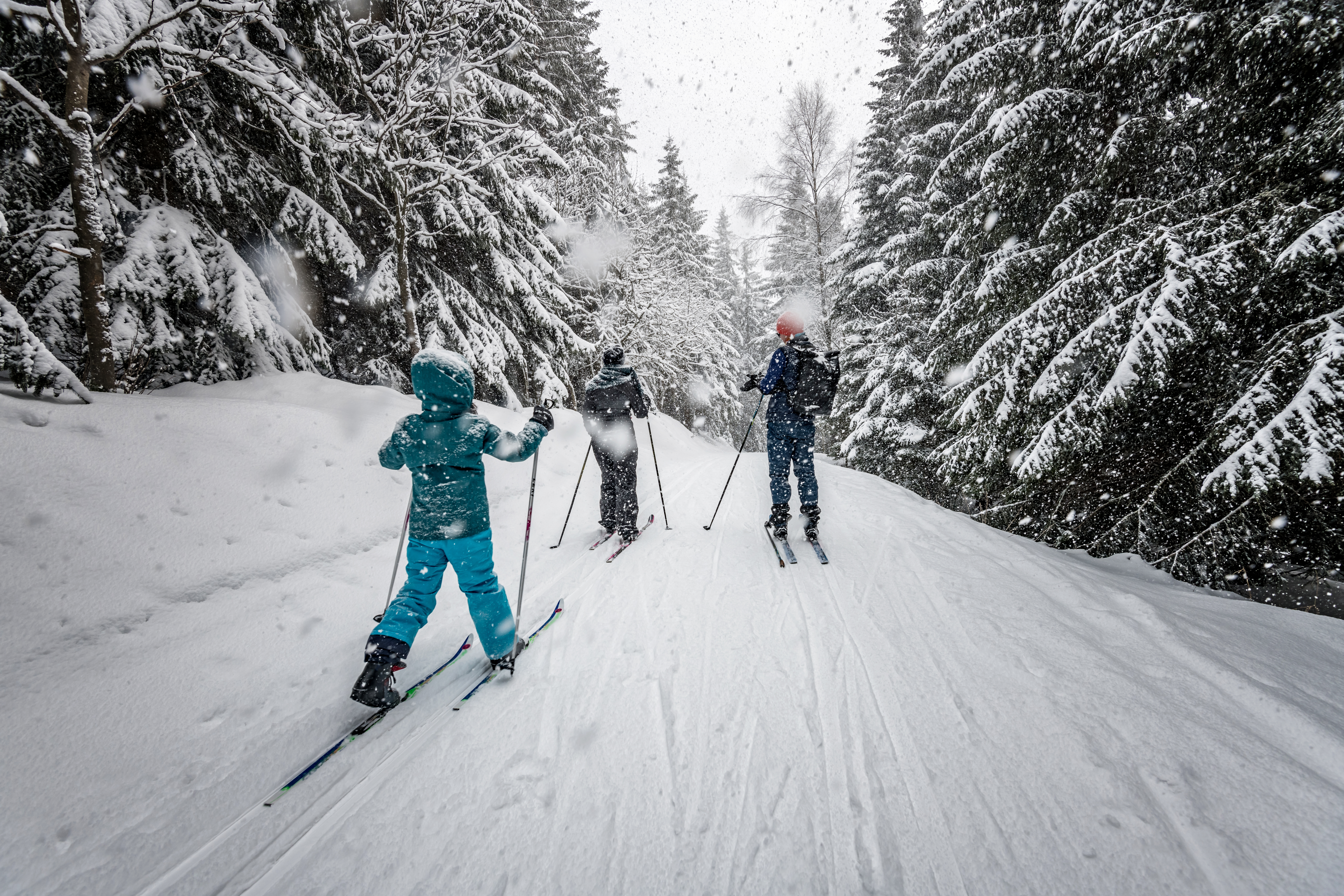 I like to think there are two choices. The first, I appreciate, may not be available to everyone, but is definitely the most fun (I think). It's this: embrace a snow weather exercise. Skiing and snowboarding are pretty serious full-body workouts. If you live in or close to a place where it's possible to do them once or twice a week, make the most of it. The second choice is this: if running in snow is not your idea of fun (which I totally get), stay indoors. Try indoor sports, like racquetball, or take a class you don't mind getting out of bed and trudging across town to the gym for.
When the birds are chirping outside: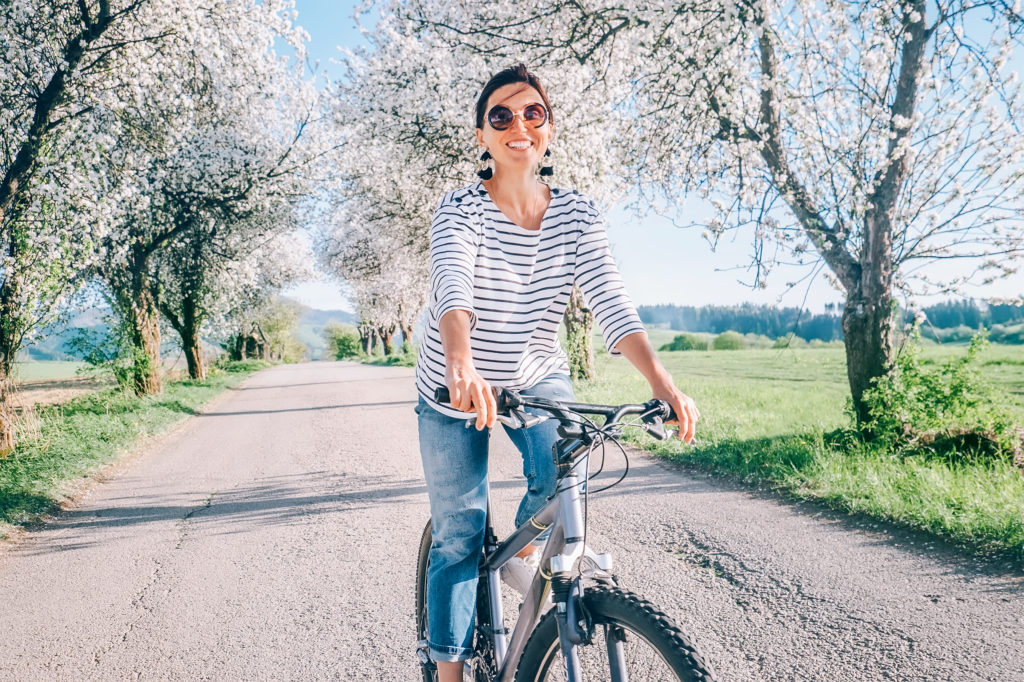 Who doesn't love spring?! I've already mentioned walks and hikes, but spring is also a great season for cycling. Organise family bike rides, or go with friends and have picnics. Join a running club – you'll get to explore some areas of town you don't usually get to, and even if you're not a great runner, there's no shame in hanging back and taking it slow.
When all you want to do is go to the beach: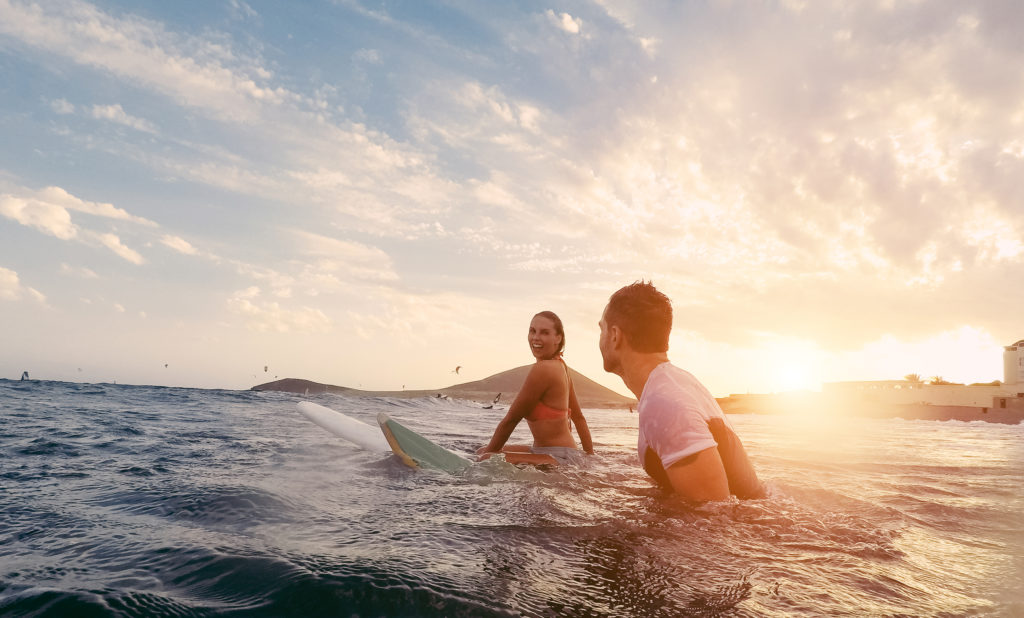 Here's my advice: go! Take a volleyball and play with some friends. Bring your surfboard and paddle, surf, or do some yoga on your board. Swim in the ocean, walk your dog along the beach. Embrace being outside as much as you can, and find any excuse to move while you're out there. Another fun summer sport for those who don't always go to the beach is tennis. All you need is a court, a ball, a racket, and a partner. It's easy to spend hours playing tennis, it's a lot of fun, and it's exercise.
Which of these tips are your favorite? What do you do to stay active and healthy in every season?