1 – Resistance band lying leg raise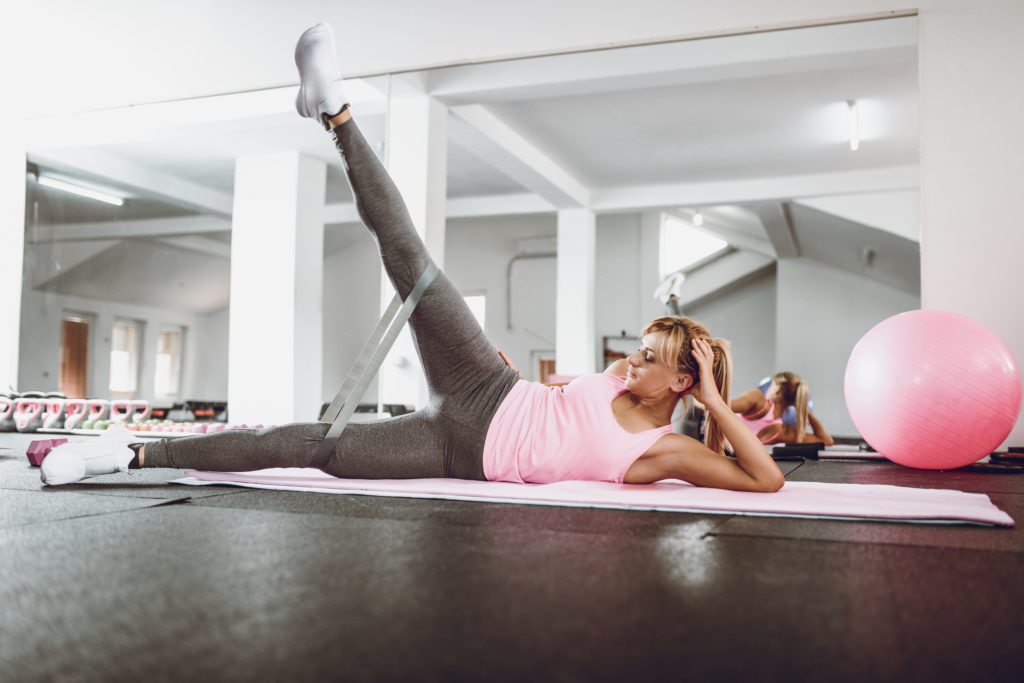 You know the inner part of your thighs? This will work that. You start, lying down on your side with your legs extended and the resistance bands over both ankles. Lift your upper leg slowly, making sure to keep your waist tucked and squeezing your butt as you lift, lifting your leg as high as possible without your lower back arching. Then slowly lower your leg. Repeat 15 times, then switch and do the same on the other side.
2 – Donkey kick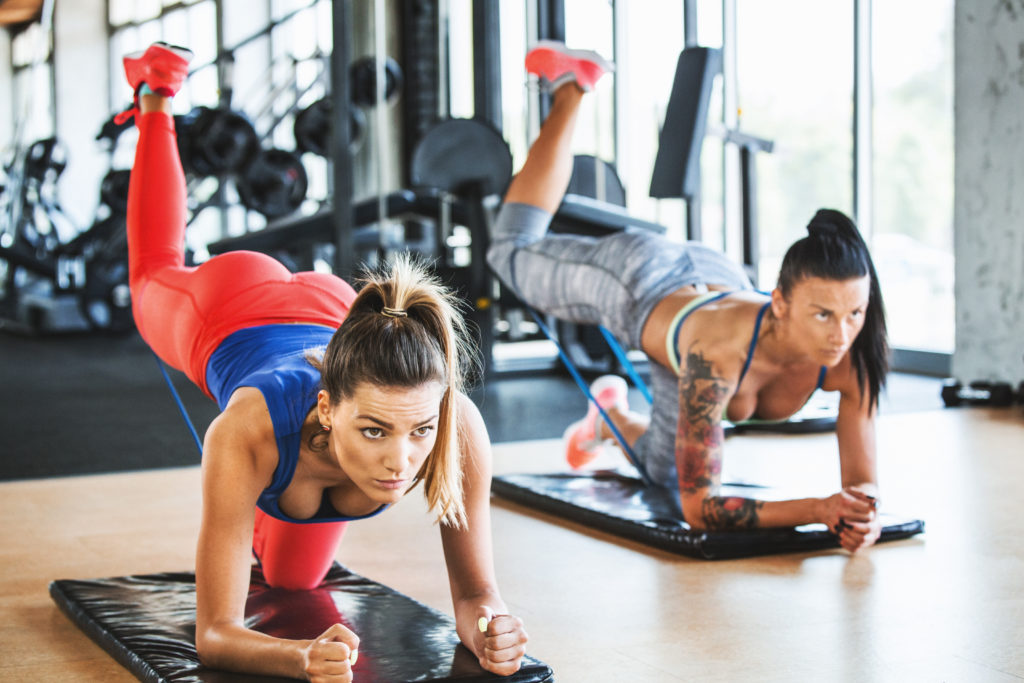 On a yoga mat, get up on your hands and knees. Place the resistance band up over your thighs, and slowly kick one leg back, lifting your foot as close to the ceiling as possible and squeezing your butt as you do. Repeat 10 times with the same leg, and then switch to the other leg.
3 – Bent over row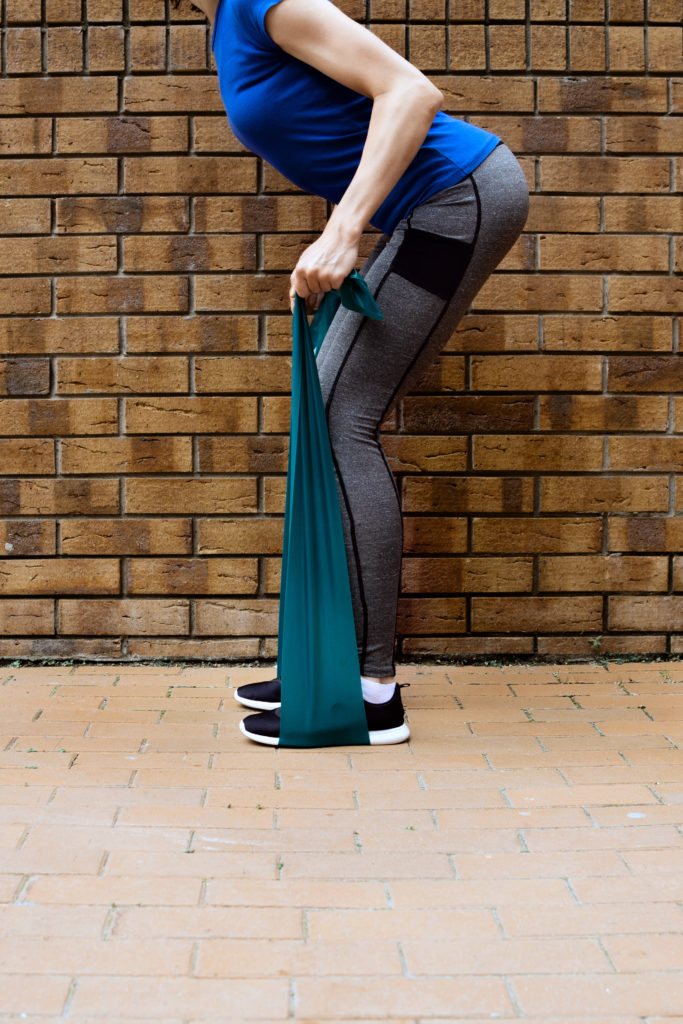 Stand with your feet hip-width apart, inside the resistance band, pick up the top, of it and twist it, so that it forms an 'x' and the left 'corner' is in your right hand and the right 'corner' is in your left hand. Bend your knees a little, and hinge forward at the hips at a 90 degree angle so that your back is flat and almost parallel to the floor. Slowly pull the resistance band up towards your chest, pressing your shoulder blades together until the backs of your arms are at the same height as your back. Hold for two counts, and then slowly release your arms back to the starting position.
4 – Chest stretch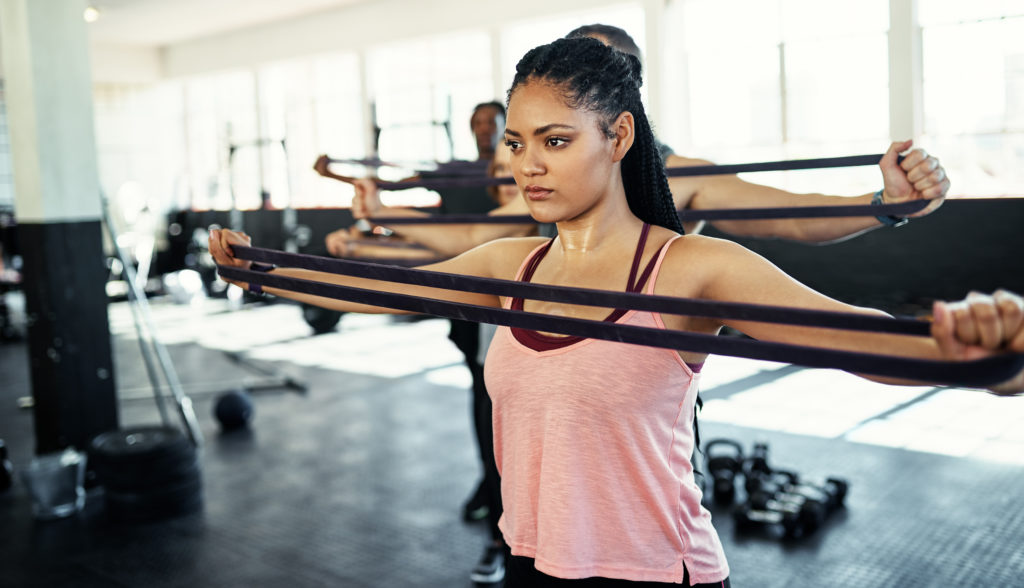 Stand up straight with your feet shoulder-width apart and your arms straight in front of you at shoulder height. Hold the middle of the resistance band in both hands, maintaining a distance of about two inches of space between each hand, and slowly pull your hand away from each other, squeezing your shoulder blades together so that your arms end up outstretched on either side of you. Slowly come back to center and repeat.
5 – Hip bridge leg press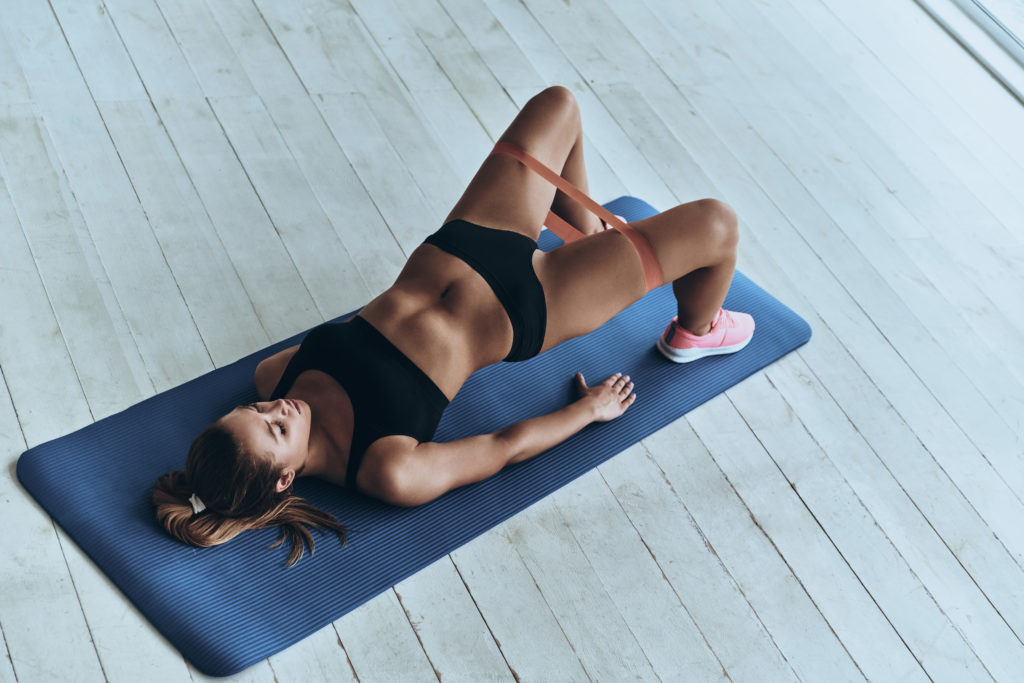 Lying on your back with your knees bent and your feet on the floor, place the resistance band just above your knees. Raise your hips into a bridge position so that your body forms a straight like from your shoulders to your knees. Hold the bridge and slowly press your thighs away from each other, squeezing your butt. Bring your thighs back together, lower your hips, and repeat.
What are your favorite resistance band exercises?