Social Benefits of BBQing with friends 
There are many social benefits to cooking and eating together. Grilling creates even more by inspiring you and your friends to get outside and enjoy the fresh air and seasonal sunshine. 
Feeling of accomplishment
We're human and meant to hunt and gather our food. Nowadays food is accessible at the push of a button, but when we cook what we gather, even if it's from the store, it gives us a healthy sense of accomplishment. Activities that use our hands help relieve stress and help us solve problems. When we engage in a repetitive task such as chopping or cooking, we can work on things that are on our minds. When we do it with friends, it adds support and a team effort.
Positive emotions
Working on tasks that use our hands activates what's called the effort-driven reward circuit. This is an evolutionary tool that encouraged early humans to find food and protect themselves. Now it's still linked to a better sense of emotional wellbeing and a healthy mood (1). In fact, mental health inpatients who participated in baking sessions had more self-esteem as well as improved concentration, coordination, and confidence (2). 
When we cook together, the benefits increase even more. Social relationships affect our mental and physical health, behavior, and disease and mortality risk. They can decrease the risk for conditions such as cardiovascular disease and depressive symptoms (3).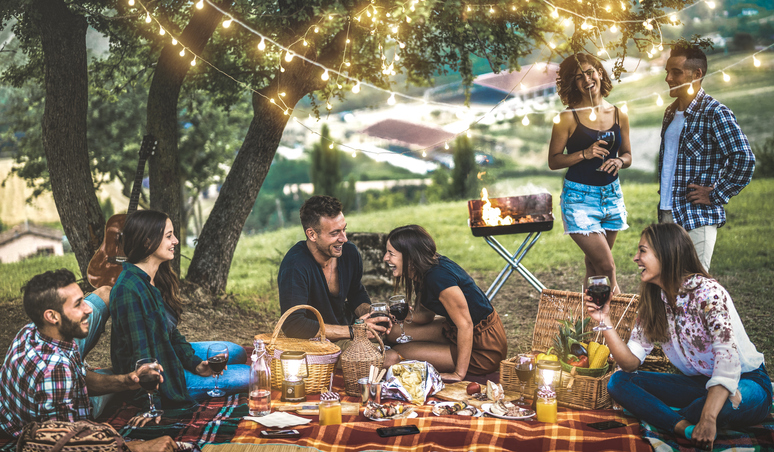 Another benefit of grilling is getting outdoors. Being out in nature lowers the risk of depression and promotes faster stress recovery (4). Even if you don't have access to the great outdoors, simply being in the sun and fresh air can boost vitamin D levels, which can increase the happy brain chemical called serotonin (5).
Healthier eating habits
Grilling can also benefit health by reducing fat content, encouraging more fruits and vegetables, and retaining nutrients. When you cook meat on the grill, the fat tends to drip through the grates versus staying in a pan where it gets reabsorbed. Grilled fruits and vegetable dishes (like the ones below) are a great option for sprucing up produce. The grill can bring out the natural sweetness of fruits and veggies without stripping the nutrients. 
To avoid creating as many harmful carcinogens, or cancer causing products, follow these easy tips when you grill:
Lower temperature for less time. Try cooking meat partially in the oven before adding to the grill. 

Make a

homemade marinade

with health boosting properties.  

Go for lean cuts of meat or swap for fish, skinless chicken, or tofu.
Healthy new Summer BBQ recipes 
Lifesum recently revealed our riveting new BBQ recipes! In the recipes section, you can find these delicious and nutritious mains and sides that make your grilling and gathering benefits go beyond just social time.
Grilled Chicken Inasal 
Serve up this uniquely flavored Asian grilled chicken, packed with health boosting herbs and spices. Your friends will be impressed with your grill skills! Going plant-based? Try out these Quinoa stuffed green peppers instead.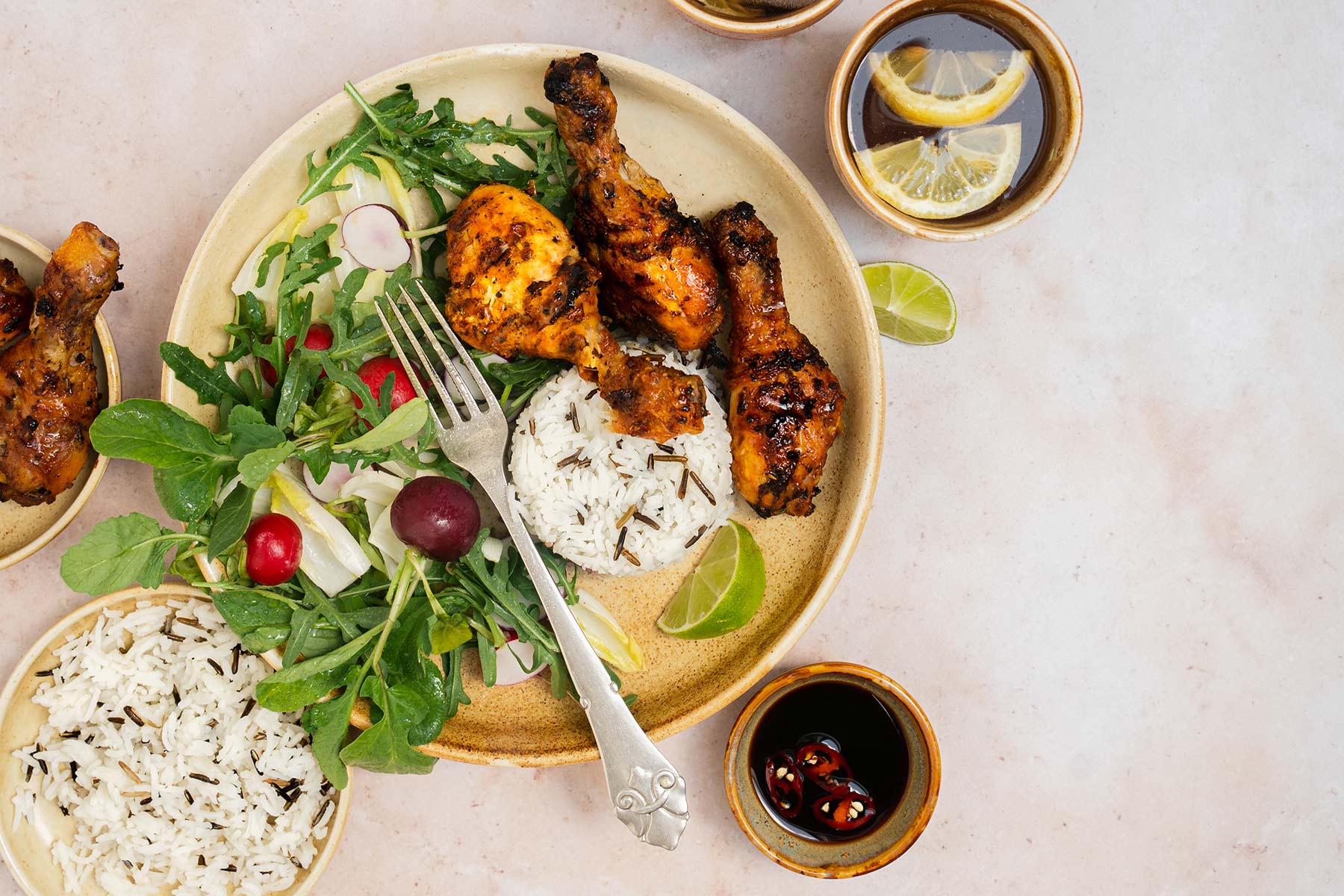 INGREDIENTS
2.2 lb/kg chicken legs

2 bulbs lemongrass, minced 

1 whole lime (juiced)

¼ cup/60 ml cane or coconut vinegar 

1 tbsp salt 

1 tsp black peppercorns, crushed

2 tbsp annatto seeds 

¼ cup/60 ml vegetable oil 
For instructions on how to BBQ this dish, download the Lifesum app!
Grilled pineapple with yogurt 
Another Lifesum specialty is this nutritious dessert. Enjoy this immune boosting vitamin C packed pineapple and protein-rich greek yogurt, keeping your blood sugar stabilized so you stay healthy and energized during all your social activities.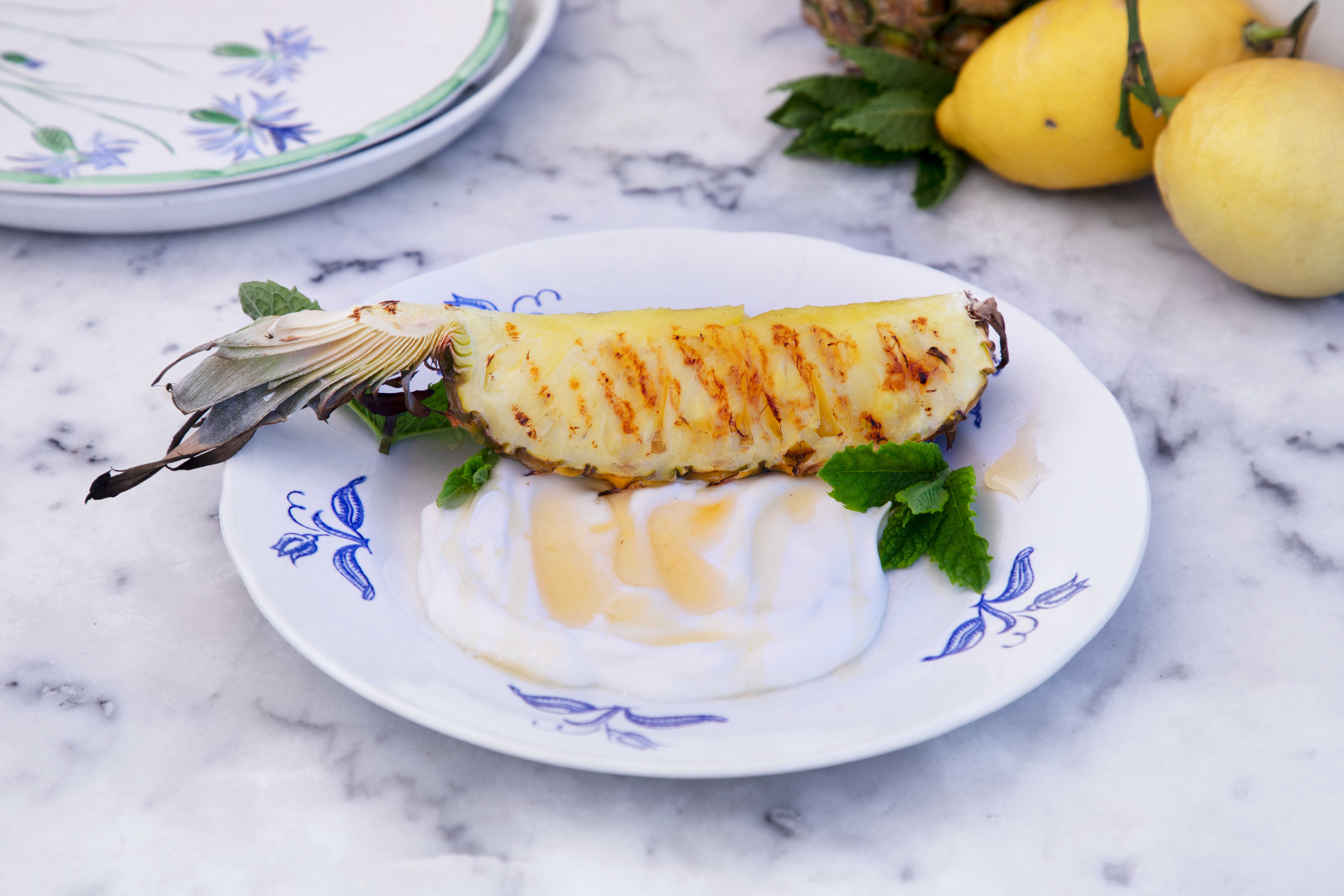 Flavorful mocktails
Reap the alcohol-free benefits while hydrating with these super fun mocktails such as a Green Tea Pineapple Mocktail Non-Alcoholic Cucumber Gin and Tonic: Stay Hydrated and Alcohol-Free: Sip on Flavorful Mocktails at Your Summer BBQ.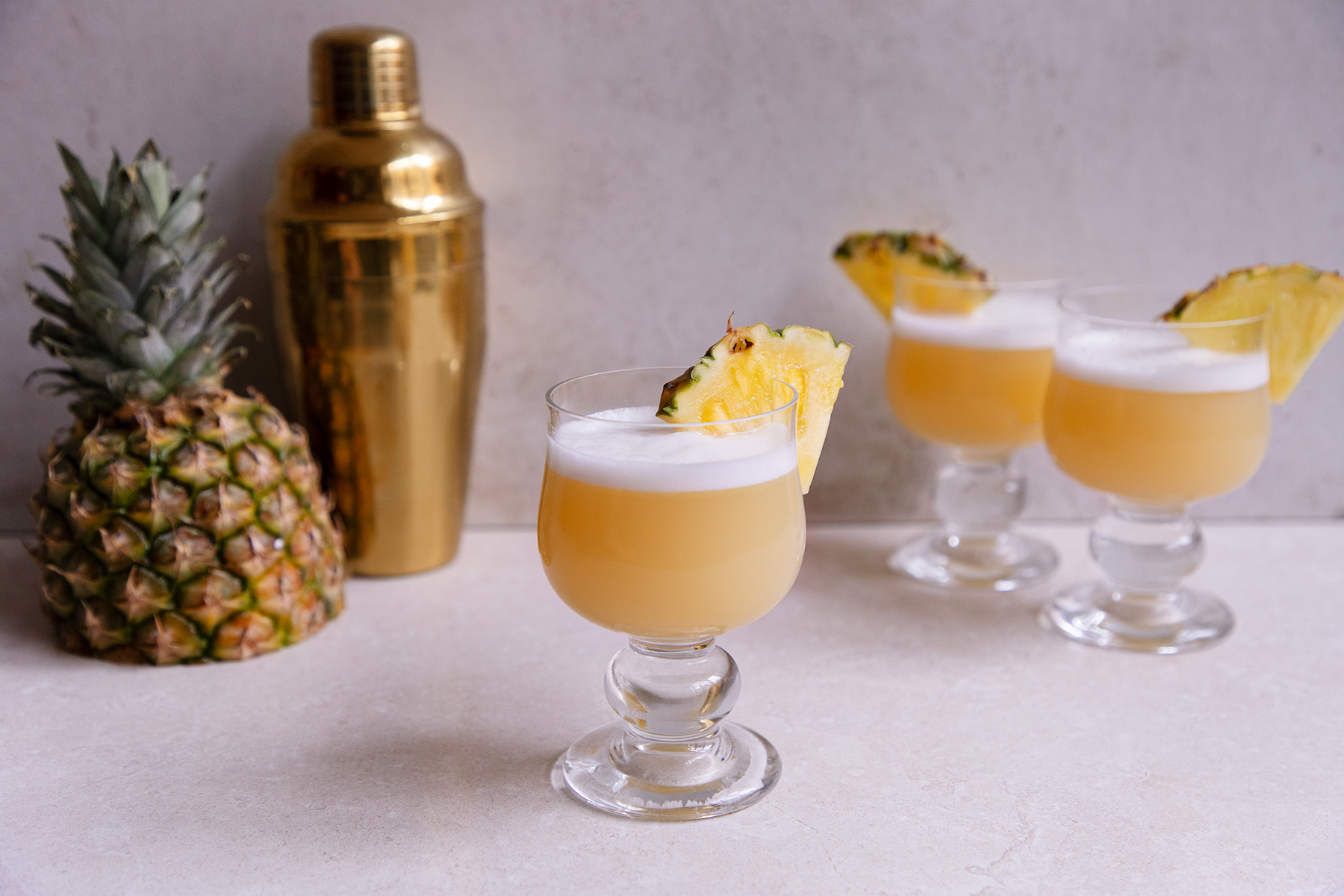 For more tips on how to have a healthy BBQ, check out our Facebook post.