4 servings
Ingredients
1 cup sweetcorn

1 cup cherry tomatoes – quartered or halved

15 oz (425 g) can of black beans, drained & rinsed

3 tbsp chopped/torn herbs: oregano, chives, winter or summer savory

3/4 cup chopped colored pepper

2 tbsp red onion, diced

2-3 tsp cumin

2 tbsp honey or agave (if using agave start with 1 tbsp)

2 limes juiced

2 tbsp salt to taste
Instructions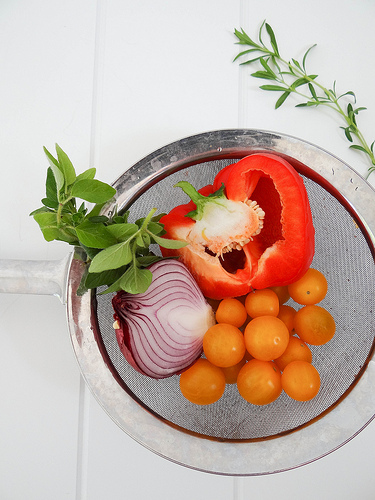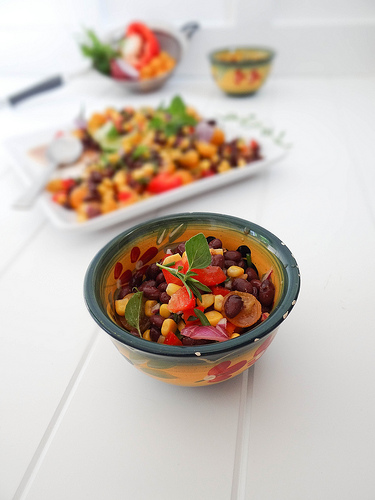 Instructions:
In a medium bowl add all ingredients except salt and toss until well combined, ensuring all ingredients are well mixed. Add salt to taste.
Serve immediately or make up to 2 days in advance.
Keeps well for up to 4 days – the flavors are even better the next day.
3g protein, 1g fat, 55g carbs
Images and recipe: http://sundaymorningbananapancakes.yummly.com/2013/06/herbed-cuban-black-bean-salad.html
Bon Appétit Lifesumers!

Find hundreds of healthy recipes in our app. All recipes comes with detailed nutritional information and are suggested to you based on your dietary preferences.
Sign up for Lifesum