Because the road to self-love and acceptance never did run smoothly.
Let's be real for a second. It's hard to love yourself in today's day and age. There are internal struggles – not feeling like you're kind enough, fun enough, outgoing enough, skinny enough, curvy enough, smart enough, strong enough. Then there are external pressures – society's expectations, your family's expectations, your workplace's expectations.
We experience these struggles and pressures nowhere more than when it comes to our bodies. What should be our own, very private matter, is something other people feel they get to chime in on.
Now, everyone, everywhere, from Ashley Graham to Buzzfeed is speaking up about it. It's time our bodies became our business again, and society learned to back off. Here are some of our favorite body-positive Instagram accounts to help remind you of where your worth lies and how to love yourself.
—
The Body Book – @thebodybook
This Instagram account was initially started to support Cameron Diaz's lifestyle book, but it's so much more than that. It tackles your mind, your body, and your eating habits – focusing not on your size, your shape, or your looks, but on helping you cultivate a healthy, holistic outlook on life.
—
The Self Love Project – @theselfloveproject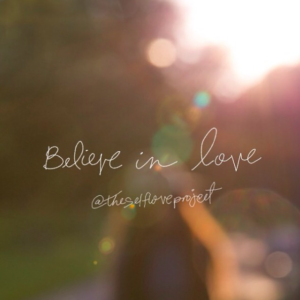 The people behind the self love project are about much more than body positivity, they're focused on empowerment. Their aim is to give young women the encouragement they need to be their true selves, become leaders, and lead lives full of meaning, and of course, self love.
—
Healthy Is The New Skinny – @healthyisthenewskinny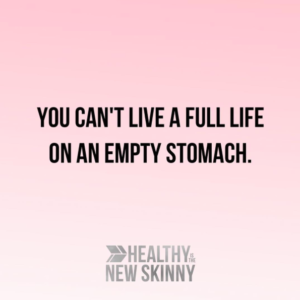 This brand is focused on providing healthy images in the media for girls and women everywhere. They aim to educate and inspire people to choose health and wellness instead of focusing on being skinny, as culture dictates.
—
Nourish and Eat – @nourishandeat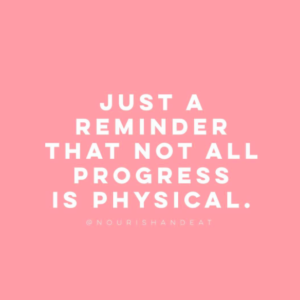 This Instagram account belongs to ED survivor Gina. She's all about celebrating your body, staying real, and reminding you how awesome you are. We love her hashtag #embracethesquish
—
Megan Crabbe – @bodyposipanda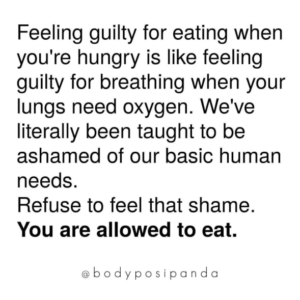 Megan calls herself a body-positive feminist eating disorder warrior, and she is definitely a warrior. We love how she fights for food, campaigns for self-love and self-confidence, and shuts the mouths of the body-shamers. If you're ever having a low day, this is the page to visit.
—
RELATED: "That's NOT Healthy" | What We Think Health Is vs What It Really Is (Part I)